GENERAL SURGERY
DIVISION OVERVIEW
Surgeons within the General Surgery Division uphold a multi-faceted mission: to provide compassionate, superior patient care; to offer state-of-the-art technology for a broad spectrum of secondary and tertiary surgical procedures; to teach and mentor surgeons of the future in our resident and fellowship programs, and vigilantly translate clinical investigative findings for use in patient care.
Our surgical expertise is divided into patient management categories that include breast cancer, liver tumor, melanoma, gastrointestinal tumors, swallowing disorders, and general surgery. We have also developed a specialized focus in the field of laparoscopy, and provide expert consultation and education to the community for a variety of procedures.
Faculty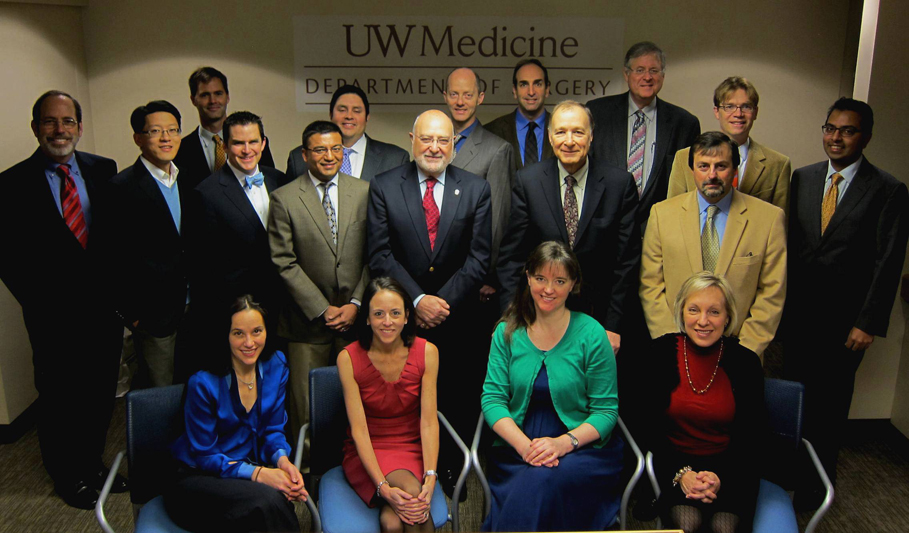 Back row (left to right): Brant Oelschlager, Marcelo Hinojosa, Gary Mann,
David Flum, David Byrd, Eelco Wassenaar & Venu Pillarisetty
Middle row (left to right): Benjamin Anderson, James Park, Andrew Wright,
Saurabh Khandelwal, Carlos Pellegrini, Patch Dellinger & Alessandro Fichera
Front row (left to right): Rebecca Petersen, Sara Javid, Kris Calhoun & Karen Horvath
Not pictured: Zoe Parr & Mika Sinanan
Research Highlights
Top Headline
Other Headlines
The Breast Health Global Initiative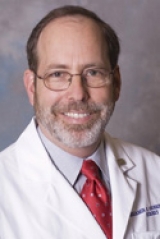 By Benjamin O. Anderson, MD

The global breast cancer problem cannot be solved in a single large step. It takes small incremental steps in different parts of the world at different times that allow advances to be made. In 2002, with the co-sponsorship...
Read More...
Top Headline
Other Headlines
daVinci Robot for Liver Cancer Treatment

Dr. James O. Park explains a new procedure for liver cancer treatment using the daVinci robot surgical device.

Read More...
UW Medical Center Checklist

Dr. E. Patchen Dellinger discusses a new surgical safety guideline checklist via live webcast. The checklist is being utilized at UW Medical Center, one of eight...
Read More...
The Division of General Surgery enters 2010 with an expanded faculty, having added four new faculty members during the past year. Read More >>
• Patch Dellinger, MD, Chief
Rafael Alfonso, MD

>>

Sara Kim, MD

>>
General Surgery Fellowships
Program Contacts
Brant Oelschlager, MD, Director
Colleen Iwano, Manager
206-616-1711
Email:
ciwano@
uw.edu
Program Contacts
David Flum MD, MPH, Director
Sarah Lawrence
206-221-7453
Email:
sorce@uw.edu
Program Contacts
Brant Oelschlager, MD, Director
Program Contacts
Karen Horvath, MD, Director
Gina Coluccio, Manager
206-543-3687
Email: coluccio@uw.edu





Also In The News
Top Headline
Other Headlines

Brant Oelschlager, MD was appointed as the first Byers Endowed Professor in Esophageal Research in July 2010. Brant was also recently elected as a Trustee at Large for the University of Washington Physicians' (UWP) Board of...
Read More...