The Department of Health and Human Services has recognized UW Medicine's Heart, Kidney, and Liver Transplant Programs as a national leader in their field. The programs received Bronze Level Awards at a Medal of Honor Ceremony held recently at the Seventh National Learning Congress in Grapevine, Texas.

Read More
TRANSPLANT SURGERY
DIVISION OVERVIEW
Transplant Services at the U.W. Medical Center— together with the Division of Transplant Surgery in the Department of Surgery— encompass the clinical, academic and research elements of abdominal transplantation at the University of Washington.
Transplant Services is principally organized around two multidisciplinary clinical teams: Liver Transplantation, and Kidney-Pancreas Transplantation. Each team is dedicated to providing transplant care with compassion, integrity, and respect for individual dignity.  The Division of Transplant Surgery is nationally and internationally recognized for being on the leading edge of innovative teaching, research and technology related to transplant. We are committed to continuously improving our expertise so that we can offer patients with organ failure an opportunity to pursue a higher quality of life.
Overall, the University of Washington boasts a comprehensive multi-organ transplant program tracing back to 1968. The Evolution of Transplantation at UW details some of the highlights in the development of our programs.
Today, the University of Washington Center for Transplantation encompasses both abdominal (liver, kidney, pancreas) and cardiothoracic (heart and lung) transplantation. We partner with Children's Hospital and Regional Medical Center which offers pediatric kidney, liver, and heart transplantation. In addition, the University of Washington Medical Center offers programs in autologous bone marrow transplant and high dose chemotherapy.

The University of Washington Medical Center is a member of the United Network for Organ Sharing, which maintains the nation's organ transplant waiting list under contract with the U.S. Department of Health and Human Services.
UW Transplant Services surgeons perform most of the multiorgan procurements in Washington, Alaska, Montana, and northern Idaho, in conjunction with the regional organ procurement agency, LifeCenter Northwest.
Links to information about becoming a donor:
Featured Videos
Top Headline
Other Headlines


Dr. Jorge Reyes, Professor and Chief of Transplant Surgery UW Medical Center, Chief of Pediatric Transplantation, Seattle Children's Hospital, explains...
Read More...

Pancreas transplantation is performed in individuals with type I diabetes to achieve long-term glucose control without exogenous insulin administration. The pancreas...
Read More...
Research Highlights
Top Headline
Other Headlines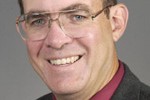 By James D. Perkins, MD

Clinical outcomes research examines specific illnesses and therapies and evaluates whether current practices are truly effective. Questions are asked about such factors as medication dosages, operative techniques, information management, and infection...
Read More...
Also In The News
Top Headline
Other Headlines
by KING 5 News Posted on November 25, 2010 at 4:57 PM Updated Thursday, Nov 25 at 6:08 PM   SEATTLE -- There's one husband and wife giving thanks like no other this holiday. They were given a rare second...
Read More...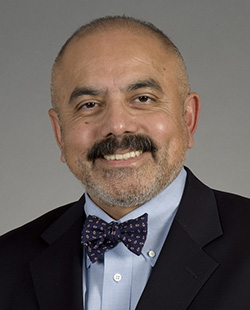 The Division of Transplant Surgery faculty are academically and clinically active, and engaged in a wide range of initiatives of importance to the field of abdominal transplantation. READ MORE >>
• Jorge Reyes, MD, Chief
Program Contacts
Jorge Reyes, MD, Director
Jill Anderson, Manager
206-598-2608
Email: txpfel@uw.edu