Dr. Lorrie Langdale has been re-elected for a second term as Washington State's American College of Surgeons (ACS) Governor.

Read More
VA PUGET SOUND HEALTH CARE SYSTEM
DIVISION OVERVIEW
The Veteran's Affairs Puget Sound Health Care System is the major tertiary referral center of the VA Health Care System for one of the largest geographic areas in the United States, including Washington, Alaska, Idaho, and parts of Oregon. The Surgical Service at VA Puget Sound is thoroughly integrated with the Department of Surgery at all levels – faculty, residents, and students. Residents and students gain experience from rotations at the Seattle VA at all stages of their training.   VA Puget Sound Health Care Web Site >>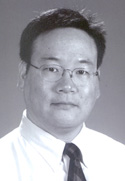 By Peter C. Wu, MD
Advanced gastrointestinal (GI) cancers treated with chemotherapy and radiation exhibit disappointingly low 5–30% complete response rates. The majority of tumors are limited to only partial responses and surgery continues to be the mainstay treatment for most GI cancers despite poor overall survival rates. For example, chemoradiotherapy for advanced rectal cancer often results in detectable tumor volume reduction following early treatment, but is often succeeded by tumor progression despite additional therapy.
Read Complete Research Article >>
Also In The News
Top Headline
Other Headlines

Interview with Dr. Benjamin Starnes Vascular disease is the biggest cause of mortality across the United States. However, many people are still confused about what vascular disease is and are unfamiliar with the all-too-common...
Read More...

Most people with failed kidneys undergo dialysis, an artificial blood-cleaning process. The management of dialysis is a challenge for many patients. There are important questions to ask your doctor to make sure you're getting...
Read More...
Featured Videos
Top Headline
Other Headlines

A revealing look at what Seattle's top pediatric surgeons experience on a typical day. Go inside the OR to see what it takes to operate on a tiny heart, remove a tumor from a 6th grader's brain, and perform the most intimate of surgeries.  This...
Read More...
Research Highlights
Top Headline
Other Headlines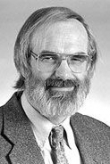 By Kirk W. Beach, PhD, MD

Half a century ago: when D. Eugene Strandness joined the University of Washington (UW) Department of Surgery as the Vascular Surgeon, Robert Rushmer, founder of Bioengineering at UW, was exploring cardiovascular physiology and Don Baker, using a newly available transistor, had just developed a portable ultrasonic Doppler...
Read More...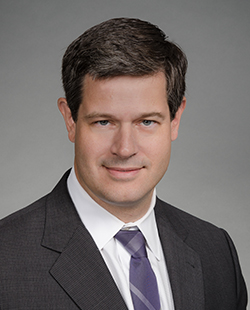 We are often asked if we're seeing many returning combat veterans. Although we don't treat \ acute injuries, we treat the soldiers once they have recovered.
READ MORE >>
• Roger P. Tatum, MD
Chief of VA Puget Sound Health Care
Roger P. Tatum, MD
(Surgeon-in-Chief)

Administrator
Kira Martin, MHA, MBA
206-744-3406
Email: kiram@uw.edu