New Vascular Residency Accreditation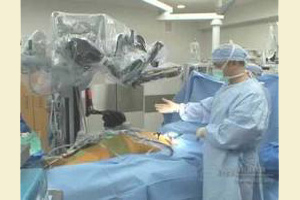 The Division of Vascular Surgery was granted accreditation for their "Straight 5 Integrated Vascular Residency" program by the Accreditation Council for Graduate Medical Education in November 2010. The program began in July 2010 and represents a tremendous achievement on the part of the Vascular Surgery Program within the Department of Surgery.
Special thanks go to Ben Starnes, MD, Chief of Vascular Surgery and Program Director of the Vascular Surgery Residency Program for envisioning and spearheading this work along with Karen Horvath, MD, Professor, General Surgery and Program Director of the General Surgery Residency Program, Amity Neumeister, Assistant Dean Director, Graduate Medical Education, School of Medicine, Ed Verrier, MD, Professor, Cardiothoracic Surgery, John Blanchard Director, Vascular Center, HMC, and Anne Wallace, Vascular Surgery Residency Administrator all of whom played important roles in getting this major programmatic change accomplished.
Vascular Surgery Residency Program Information >>