Clinical Programs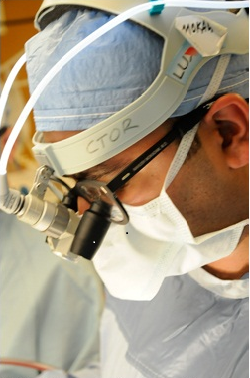 UW Cardiothoracic Surgery programs include myocardial revascularization, valve repair and replacement, thoracic aortic surgery, electrophysiology surgery, adult and pediatric congenital heart surgery, heart and lung transplantation (including assist devices), and all forms of adult thoracic surgery including video-assisted thoracoscopic surgery, lung and esophageal cancer surgery, pulmonary thromboendarterectomy, lung volume reduction surgery for emphysema, and surgery and interventional bronchoscopy for the full spectrum of tracheobronchial pathology.
Learn more out about conditions, treatments, our specialists and their collaborative work:
Cardiac Surgery Program Information
Evaluation of heart disease; cardiovascular surgery.
UW Clinical Cardiac programs locations:
Thoracic Surgery Program Information
Evaluation and treatment of respiratory related diseases.
UW Thoracic Clinical program locations:
Surgical Specialty Information: