Transplant Services
Transplant Services at UWMC is a product of clinical, academic and research activities and expertise of the divisions of transplantation and cardiothoracic surgery at the UW School of Medicine. Transplant Services are principally organized around four multidisciplinary clinical teams:
Heart transplantation
Kidney-pancreas transplantation
Liver transplantation
Lung transplantation
Multi-organ transplantation
We offer comprehensive care with compassion and respect to children and teens with end-stage diseases of the heart, liver, kidneys and intestine. Your child's care will be coordinated by transplant specialists dedicated to giving your family the information — and support — you'll need all along the way. Learn more >>
Patient Resources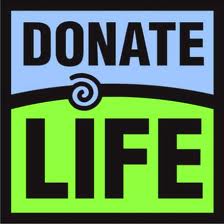 United Network for Organ Sharing (UNOS)
Transplant patient datasource
LifeCenter Northwest
Nonprofit organization that provides information and facilitates organ donation for people throughout Washington, Montana, Alaska and Northern Idaho.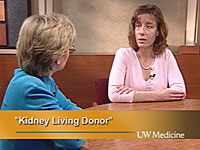 Kidney Living Donor
In this program, Dr. Connie Davis discusses kidney disease and interviews a kidney transplant patient and the woman who donated the kidney she received. They are joined by key members of the transplant team to help tell this remarkable story. Watch the Video >>