The food and drink scene in Seattle is exploding! You may have a hard time choosing where to eat, and there is something for every budget. Food trucks are everywhere serving up nearly anything you can think of. The website seattlefoodtruck.com also provides a convenient locator. Many of these make stops close to Harborview for quick lunchtime eats! The restaurants in and around Seattle offer choices for every price point and preference. It seems that nearly every corner of the city boasts its own pho or ramen house, and the International District offers an array of Asian cuisines as well as beautiful markets and shops. Each neighborhood in Seattle also has its own "urban village" with restaurants and bars lining the main street. The waters around Seattle provide an ample supply of fresh seafood, and many restaurants service locally sourced produce, meat, and dairy for a true farm-to- table experience. You can even eat well on a resident's salary: several times per year, more than 150 restaurants participate in Seattle Restaurant Week where a 3-course meal is offered for $30.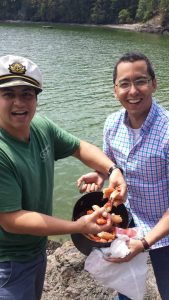 If cooking at home is more your speed, there are plenty of options. The Pike Place Market is a can't miss destination for all of your culinary needs, and most neighborhoods have weekly farmer's markets offering seasonal produce, homemade cheese, farm fresh eggs, bread, and more. Check out seattlefarmersmarkets.org for more information.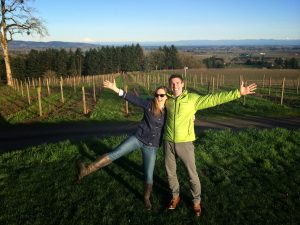 While the Pacific Northwest may be known for its expansive supply of craft breweries, there is also an expansive market of locally produced wine and spirits. Within several hours, you can drive to either Walla Walla, WA, or the Willamette Valley in Oregon to visit vineyards where world renowned wine is produced. Alternatively, within 30 minutes of Seattle in the city of Woodinville are nearly 100 tasting rooms serving Washington wine. Distilleries in Seattle offer tours and tastings, as well.