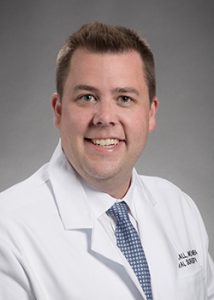 Hometown:
Alameda, CA
Graduate School:
Georgetown University, University of Minnesota Carlson School of Management
Medical School:
University of Minnesota Medical School
Resident Bio:
California native, happy to be back on the West Coast Best Coast after 6 years in the Midwest.
Personal Interests:
Sailing, diving, Latin American culture, tropical beaches. Happiest when on the water. Avid couch-surfer with an insatiable wanderlust; been to 53
countries and counting. Dying to get my pilot's license.
Clinical Interests:
Radiology
Professional Activities:
Why UW?
Incredible diversity of people, programs, cases, and pathology
What advice do you have for incoming interns?
Take your sick days
What do you like best about living in Seattle?
Being surrounded by water
Publications:
Golzarian J, Young S, Sanghvi T, Rubin N, Hall D, Roller L, Charaf Y. Transarterial Chemoembolization Of Hepatocellular Carcinoma: Propensity Score Matching Study Comparing Survival And Complications In Patients With Nonalcoholic Steatohepatitis Versus Other Causes Cirrhosis.
CardioVascular & Interventional Radiology. 2020, Jan; 43(1): 65-75. Cited in PubMed; PMID: 31686136. Pub Status: Published. Hall D. & Reule S. Time To Thrombectomy Is Associated With Increased Risk For Dialysis Catheter Placement. Journal of Renal Care. 2019, Dec; 45(4): 232-238. Cited in PubMed; PMID: 31448871. Pub Status: Published.
Hall D, Lee EW. (2020). Procedure For Gastric Variceal Bleeding: From Brto To Parto To Carto, Three Decades Of Progress. In Radu-Ionita F, Pysopoulos N, Jinga M, Tintoiu I, Sun Z, Bontas E (Ed.), Liver Diseases (pp. 627-636). Cham: Springer.