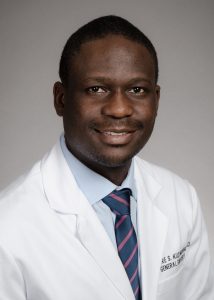 Email:
Hometown:
Chitungwiza, Zimbabwe
Undergraduate School:
University of Pennsylvania
Medical School:
Yale University
Resident Bio:
I was born and raised in Zimbabwe before moving to U.S after high school to attend college. At UPenn, I studied biochemistry and economics and then went on to Yale to study medicine. I switched the East Coast for West Coast to come to UW for my surgical training due to the excellent clinical care, extensive research resources and an incredible group of co-residents that this program offers. My interests include global surgery and building sustainable health care system in low income countries.
Personal Interests:
Soccer, hiking, cooking, African literature
Clinical Interests:
Global surgery
Professional Activities: