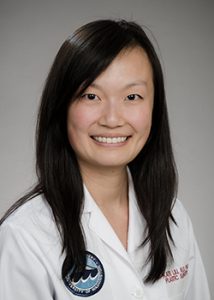 Email:
Hometown:
Latrobe, PA
Undergraduate School:
Duke University
Medical School:
University of Washington
Resident Bio:
Seattle has been my home since 2008 when I moved across the country for the UW MD/PhD program. I am thrilled to be part of the plastic surgery family for my residency training. I am currently working on basic and translational projects focusing on peripheral nerve injury, regeneration, and recovery.
Personal Interests:
Family time, craft cocktails, sushi and oysters, online shopping
Clinical Interests:
Peripheral nerve surgery, hand surgery