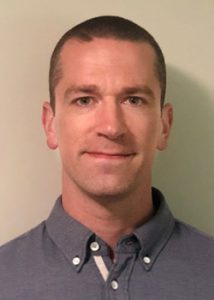 Email:
Hometown:
St. John's, Newfoundland, Canada
Undergraduate School:
Harvard University
Medical School:
Harvard Medical School
Resident Bio:
Born and bred a true Newfoundlander, I left my hometown to study Engineering at Harvard before heading to Oxford on a Rhodes Scholarship. Immediately after medical school, I wandered off the beaten path into the field of national security. It was during this time I received my Masters of Arts in War Studies from the Royal Military College of Canada. The time has come for me to return to my first love: Medicine. I couldn't be happier or prouder to be joining the team at the UW Department of Surgery.
Personal Interests:
Soccer, squash, jogging, playing Zelda with my nephews, and watching Peppa The Pig with my nieces.
Clinical Interests:
Musculoskeletal radiology, interventional radiology
Professional Activities:
Why UW?
Pending
What advice do you have for incoming interns?
Pending
What do you like best about living in Seattle?
Pending
Publications:
ST Mahan, CD May, MS Kocher, Operative Management of Displaced Flexion Supracondylar Humerus Fractures in Children. Journal of Pediatric Orthopedics. 2007, Jul; 27(5):551-556.