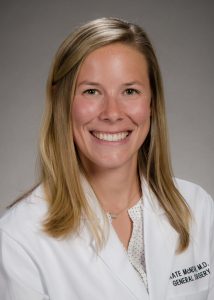 Email:
Hometown:
Spokane, WA
Undergraduate School:
Washington State University
Medical School:
University of Washington School of Medicine
Resident Bio:
I grew up in Washington and stayed for undergrad, medical school, and now residency. I was drawn to the University of Washington because of the diverse experiences at each hospital as well as my amazing co-residents and mentors.
Personal Interests:
Hiking, cooking, and travelling.
Clinical Interests:
Trauma and critical care
Professional Activities: