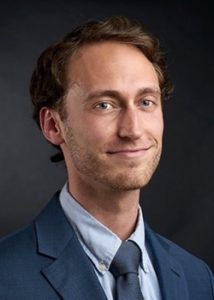 Email:
Hometown:
Papillion, NE
Undergraduate School:
University of Oklahoma
Medical School:
University of Oklahoma
Resident Bio:
Originally from Nebraska, I went to Oklahoma for my undergraduate and medical education. I am interested in maximizing access to healthcare in socially disadvantaged populations. I love to travel, and my favorite trip so far has been to Peru. I chose to come to UW because of their support for preliminary interns, not to mention the natural beauty and food scene Seattle has to offer.
Personal Interests:
Hiking, cooking, traveling
Clinical Interests:
Anesthesia
Publications:
Miller, R., & Heinlen, J. E. (2018, December). Reported rates of clostridium difficile following radical cystectomy in national datasets compared to individual institutions. In Urologic Oncology: Seminars and Original Investigations (Vol. 36, No. 12, pp. 526-e7). Elsevier.