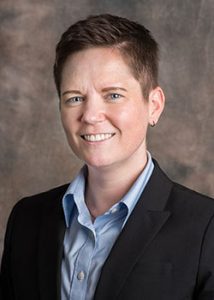 Email:
Hometown:
Charlotte, NC
Undergraduate School:
Duke University
Medical School:
University of Chicago Pritzker School of Medicine
Resident Bio:
After growing up and going to college in North Carolina, I went to medical and graduate school in Chicago. Though I did not decide to do so until halfway through my M3 year, I am pursuing plastic and reconstructive surgery to apply my biomechanical training to alleviate suffering for those with all types of deformities as a surgeon-scientist. I am grateful for the opportunity to train with such exceptional residents and faculty as well as to live in Seattle with all of its outdoor adventures, musical history, and amazing food. Hopefully I'll be able to achieve my childhood dream of seeing an orca in the wild!
Personal Interests:
Date nights with my husband and spending time with friends; our two cats and multiple species of fish and too many plants; science fiction/fantasy, archery, hiking/camping, grunge/rock music, museums.
Clinical Interests:
Trauma, head and neck reconstruction, craniofacial surgery
Professional Activities:
Publications:
Orsbon C, Gidmark N, Ross C. XROMM and diceCT reveal a hydraulic mechanism of tongue base retraction in swallowing. Accepted at Nature Scientific Reports.
Aiello B, Hardy A, Cherian C, Olsen A, Orsbon C, Hale M, Westneat M. A comparison of pectoral fin ray morphology and its impact on fin ray flexural stiffness in labriform swimmers. Journal of Morphology, 2018. In press.
Orsbon C, Gidmark N, Ross C. Dynamic musculoskeletal functional morphology: Integrating diceCT and XROMM. The Anatomical Record, 2018; 301: 378-406.
Girard R, Zeineddine H, Orsbon C, Tan H, Moore T, Hobson N, Shenkar R, Lightle R, Shi C, Fam F, Neander A, Rorrer A, Gallione A, Tang A, Kahn M, Marchuk D, Luo Z, Awad I. Micro-computed tomography in murine models of cerebral cavernous malformations as a paradigm for brain disease. Journal of Neuroscience Methods, 2016; 271 (15): 14-24.
Gignac P, Kley N, Clarke J, Colbert M, Morhardt A, Cerio D, Cost I, Cox P, Daza J, Early C, Echols M, Henkelman R, Herdina A, Holliday C, Li Z, Mahlow K, Merchant S, Mueller J, Orsbon C, Paluh D, Thies M, Tsai H, Witmer L. Diffusible iodine-based contrast-enhanced computed tomography (diceCT): an emerging tool for rapid, high-resolution, 3-D imaging of metazoan soft tissues. Journal of Anatomy, 2016; 228 (6): 889-909.
Orsbon C, Kaiser R, Ross C. Physician opinions about an anatomy core curriculum: A case for medical imaging and vertical integration. Anatomical Sciences Education, 2014; 7:251-61.
Kline J, Peterson C, Steuerwald M. Prospective evaluation of real-time use of the pulmonary embolism rule-out criteria in an academic emergency department. Academic Emergency Medicine, 2010; 17:1016-9.