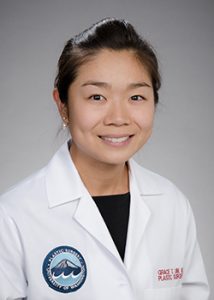 Email:
Hometown:
Staten Island, NY
Undergraduate School:
Stanford University
Medical School:
Washington University in St. Louis SOM
Personal Interests:
Reading, running, working out, film photography, wine tasting
Clinical Interests:
Microsurgery – breast reconstruction, lymphedema, reconstruction of the lower extremity, trunk, and abdominal wall, adult craniofacial trauma
Publications:
Nipple-Sparing Mastectomy Incisions for Cancer Extirpation Prospective Cohort Trial: Perfusion, Complications, and Patient Outcomes. Odom EB, Parikh RP, Um G, Kantola SW, Cyr AE, Margenthaler JA, Tenenbaum MM, Myckatyn TM. Plast Reconstr Surg. 2018 Jul;142(1):13-26.
Nipple-Areola Complex Reconstruction. Gougoutas AJ, Said HK, Um G, Chapin A, Mathes DW. Plast Reconstr Surg. 2018 Mar;141(3):404e-416e.
Impact of Neoadjuvant and Adjuvant Chemotherapy on Immediate Tissue Expander Breast Reconstruction. Dolen UC, Schmidt AC, Um GT, Sharma K, Naughton M, Zoberi I, Margenthaler JM, Myckatyn TM. Ann Surg Oncol. 2016 Jul;23(7):2357-66.
Anatomical Study of the Intraosseous Pathway of the Infraorbital Nerve. Nguyen DC, Farber SJ, Um GT, Skolnick GB, Woo AS, Patel KB. J Craniofac Surg. 2016 Jun;27(4):1094-7.
Implantable Cook-Swartz Doppler probe versus Synovis Flow Coupler for the post-operative monitoring of free flap breast reconstruction. Um GT, Chang J, Louie O, Colohan SM, Said HK, Neligan PC, Mathes DW. J Plast Reconstr Aesthet Surg. 2014 Jul;67(7):960-6.