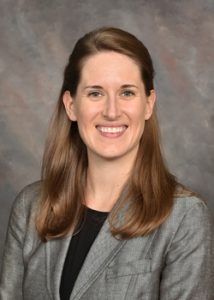 Email:
Hometown:
Winston-Salem, NC
Undergraduate School:
University of South Carolina
Medical School:
University of South Carolina
Resident Bio:
I'm from Winston-Salem, NC, and I've lived in various parts of the Carolinas my entire life. I always loved learning languages, and since college I've enjoyed honing my medical Spanish skills to serve patients at home and abroad in Nicaragua and Peru. I'm passionate about global health and surgical care, but also how cultural background affects our interactions locally. I'm excited to be at UW because of its top-notch clinical training, diverse research activity, and compassionate team of faculty and residents who share similar interests. I'm drawn to forests and mountains, so I love how Seattle is so surrounded by national parks and yet also an epicenter for cultural diversity, great sushi and live music.
Personal Interests:
Hiking, bike-packing, yoga, cooking, disc golf, spending time with friends and family
Clinical Interests:
Trauma and critical care; the emergent airway; congenital craniofacial abnormalities; cancer of the head and neck
Professional Activities:
Emergency Medical Scribe at Carolinas Medical Center
Emergency Medical Technician in Greenville, SC
Why UW?
UW has an amazing culture of diversity and equality, excellent research resources and mentors, and rich operative training at a major level one trauma center and the only pediatric trauma center in the WAMI region.
What advice do you have for incoming interns?
Always remain open minded for new opportunities to learn and improve your personal system.
What do you like best about living in Seattle?
Most of all I love Seattle's unique combination of metropolitan cultural and culinary diversity plus proximity to a wide variety of hiking trails and other outdoor adventures.