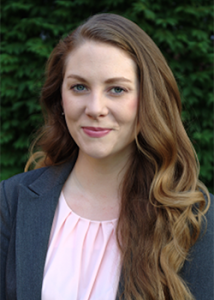 Resident Bio:
While I have spent a lot of time in Boston for my education, I will always be a Vermonter at heart. After finishing my MPH thesis in rural India, I served in the Peace Corps in Guyana as a community health worker for 2.5 years, before starting my medical school journey. I am very excited to explore the beautiful Pacific Northwest throughout my training at UW!
Personal Interests:
I love reading a good book in my hammock, making tea, hiking and camping, geocaching, traveling and board games with friends. Right now I am trying to learn to play the tongue drum.
Clinical Interests:
Trauma, social medicine and healthcare disparities, global disaster medicine
Professional Activities:
Research in healthcare disparities
Publications:
Gunn, C.M., Battaglia, T.A., Paasche-Orlow, M.K., West, A.K., & Kressin, N.R.. Women's perspectives on dense breast notifications in a Massachusetts safety net hospital: "So what is that supposed to mean?". Patient Education & Counseling. 2018, Jun; 101(6): 1123-1129.