Continuous Performance Improvement (CPI) Print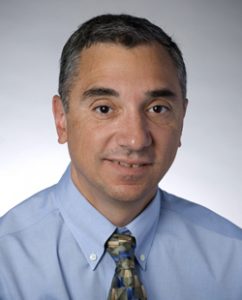 By George T. Drugas, MD
In its seminal 2001 report, Crossing the Quality Chasm: A New Health System for the 21st Century, the Institute of Medicine defined quality in healthcare as "the degree to which health services for individuals and populations increase the likelihood of desired health outcomes and are consistent with current professional knowledge." Implicit in this definition is that quality care for a child is no different than that for an adult. As in many service industries, quality in medicine is, in part, experiential. Children and their families know quality care when they experience it. A nurse's response time, a doctor's bedside manner, the hospital's ambience, the food service – all of these things affect how people feel about the quality of their care. But medicine and especially surgery is a product industry and like other manufacturers it has a deliverable, wellness. Wellness, the preservation or restoration of health, is a positive patient outcome.
At the core of quality in healthcare is the concept of patient-centered care. Patient-centered care is consumerism at its purest – protection of the consumer, in this case the patient, from useless, ineffective, or unsafe products, practices or procedures, misleading information, unfair costs, inequitable access, etc. In a consumerist view of healthcare, the patient has the ultimate authority to judge quality. Excellence is in the eye of the patient. Hospitals that meet patients' needs will thrive; those that don't will whither. In this context, quality care is giving a patient exactly the help they need and want exactly when and how they need and want it.
In business management parlance, this concept is easily recognizable as the foundation of Toyota Production System (TPS) principles. Seattle Children's Hospital was an early adopter of TPS applied to healthcare. These principles, renamed Continuous Performance Improvement (CPI) so that people don't feel like cars, provide a reliable means to address and improve the basic building blocks of healthcare and align neatly with the six dimensions of quality care as defined by the Institute of Medicine. In the CPI paradigm of care every patient is the only patient and customization of care to the level of the individual is determined by these six dimensions:
Patient-centered: Providing care that is respectful of and responsive to individual patient preferences, needs and values, ensuring that patient's or family's values guide all clinical decisions.
Safe: Avoiding injuries to patients from the care that is intended to help them.
Effective: Providing services based on scientific knowledge and best practice.
Timely: Reducing waits and sometimes harmful delays for both those who receive and provide care.
Efficient: Avoiding waste, including waste of equipment, supplies, ideas and energy.
Equitable: Providing care that does not vary in quality because of personal characteristics such as gender, ethnicity, geographic location, and socio-economic status.
Implicit in CPI is the philosophy that you can't improve what you don't measure. In the realm of Safe care, the Surgery Department at Seattle Children's Hospital was one of the first facilities in Washington to successfully implement a modified pediatric version of the World Health Organization's Procedural Checklist as a National Patient Safety Goal for 2009 in 100% of the its operating rooms, cardiac catheterization labs and interventional radiology suites. This process was initiated over a year ago and is audited daily by specialty. Overall performance has consistently exceeded 93% for several months and has identified many areas ripe for improvement. The program has been so successful that Checklists have since been extended to other areas of care where procedures are performed including the neonatal and pediatric intensive care units, the emergency department, and the ambulatory clinics.
One example of Effective care is the Hand Hygiene initiative at Seattle Children's. 7-10% of all hospitalized patients experience a hospital-acquired infection. While it may sound simple, basic hand washing is the single most effective method to reduce the spread of common infections, especially in a hospital setting. Hand hygiene by physicians, nurses and ancillary staff is performed consistently with every patient encounter better than 94% of the time and families too are being asked to comply in the care of their children. As a result hospital-acquired infections from organisms such as rotavirus and respiratory syncytial virus continue to decline. Similarly, Seattle Children's has reduced hospital-acquired blood stream infection rates by 50% in just three years. These results came from standardizing the way dressings are changed, central lines are placed and managed, and medication is administered- simple, straightforward but very hard work. In addition, each surgical division is developing a dashboard to track the effectiveness of the care they provide as measured by readmission rates within 30 days after an operation; unplanned reoperation rates after an operation; and unexpected ICU admissions following a procedure.
Timely care is tracked by measuring cycle times surgeons spend with families in ambulatory clinics and during inpatient rounds. In the operating rooms, we track first start operating room times and time spent on anesthesia induction and nonoperative set-up. Efficiency of care has been approached by standardizing case carts for procedures commonly performed by many surgeons. In pediatric general surgery, for example, standardization has occurred for procedures such as central line placement, herniorraphies, pyloromyotomies, appendectomies, and pectus excavatum repairs. After procedures, standardized computerized order sets have been made for a number of clinical conditions to direct patient care. Equitable care is implicit in the children's hospital mission to prevent, treat and eliminate pediatric disease.
Measuring quality data allows us to see where we are providing the best care and helps us identify areas for improvement. Improving the overall quality of pediatric healthcare is the goal of the Department of Surgery at Seattle Children's Hospital—CPI is one means to get us there.