Improving Quality of M&M for Residents
By Lisa McIntyre, MD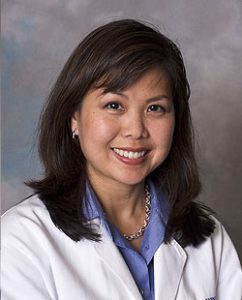 Patient safety and quality improvement are prominent topics at both national and institutional levels. Patients are also becoming more aware of quality metrics as more information is available for public viewing. While there are many initiatives in place to improve quality and patient safety at the faculty and institutional level, there previously have been fewer efforts targeted to the residents to ensure that these concepts are disseminated to those that provide the majority of the bedside care in an academic setting.
At Harborview Medical Center we have instituted many efforts to close this gap. The mainstay of resident education in quality improvement for years has been the weekly "Mortality and Morbidity (M & M) Conference". At this forum, all patient deaths and major complications that occur on the surgical services are discussed in a non-punitive, peer review manner and has been the foundation from which improvements in patient care are initiated. While this conference has been held at all four of our training hospitals for decades, the level of detail and discussion at these conferences varied widely. In order to improve the educational impact of these meetings, a standardized format and data collection tool was developed and initiated at Harborview, then rolled out to the other parts of UW Medicine. This has enabled the residents to focus more on the content rather than the process in preparing for the conference, thus increasing the retention of key quality concepts.
But, while the individual resident can learn from each M&M conference, it has been more difficult to disseminate the lessons learned from these meetings to residents that were not present at the discussion. This was felt to be especially important as many errors were noted to be recurring. To address this deficit we have initiated a rotating series of lectures based on case studies derived directly from M&M presentations. These are presented quarterly as a scheduled topic at our weekly Trauma Conference, with a question-and-answer format of "Here's the case", "What would you do?", "What actually happened", and "What are the lessons learned?" This enables a broad audience of not only residents but all members of the health care team to learn from past errors, hopefully resulting in fewer future episodes of patient harm.
There is recognition also that patient satisfaction is intertwined with patient safety as a measure of quality. We have piloted a program using a nurse with QI expertise to round with the surgical housestaff during their daily rounds. This nurse, referred to as the ACE (Advocate for Clinical Education), acts a liaison to observe and educate the housestaff on matters identified as important to patient care and patient satisfaction. Some of the concepts reinforced include the importance of self and team introductions and adherence to Infection Control policies. The ACE uses outcome data supplied by administration and the QI department to justify the importance of these concepts, providing the residents with a practical framework for these "lessons." Identification of areas for improvement directly at the point of care also allows temporal reinforcement. Feedback has been positive from the housestaff as their interactions with the ACE have led to increased awareness and appreciation of quality metrics.
These are some of the initiatives at Harborview that are helping to educate surgical residents in quality as they prepare for their future roles as attending surgeons.