Mother Donates a Piece of Her Liver to Save Her Baby
Published in Seattle Children's Hospital's On the Pulse by Kathryn Mueller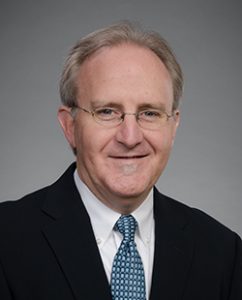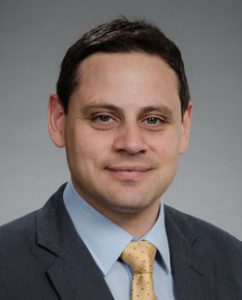 Patricia Alva knew, even before her baby girl was born, that something was wrong. When she was pregnant, doctors detected a cyst on the baby's stomach during an ultrasound.
"It was heartbreaking," said Alva.
After she was born, doctors diagnosed baby Olivia with biliary atresia, a rare disease of the liver. It occurs when a baby's bile ducts do not form normally. It occurs in about 1 in every 15,000 babies.
At only 2 weeks old, Olivia underwent surgery to remove the cyst. Unfortunately, it was only a temporary solution. Doctors knew she'd need a new liver one day.
"It's a condition we knew would progress," said Dr. Patrick Healey (pictured left), division chief of Transplantation at Seattle Children's. "Biliary atresia is the most common reason for liver transplants in children and accounts for nearly half of the transplants we perform."
The first year of life for Olivia was hard. She wasn't gaining weight and her liver was failing slowly.
"I just wanted her to have a normal life," said Alva. "I didn't want her to have to wait for a new liver."
When doctors approached the family about being a living liver donor, Alva didn't hesitate. The family had two options: they could put Olivia on the wait list and hope an organ would become available before Olivia's liver failed, or they could get tested to be a living donor.
"I didn't know it was a possibility, but when we found out about it, I didn't think twice," said Alva. "It was my daughter's life. As a mother, you'd do anything to save your baby's life."
Alva was a perfect match for her daughter.
In living-donor liver transplant, surgeons remove only a portion of the donor's liver and replace the recipient's diseased liver with the portion of the donor's healthy liver. As little as 25% of a liver can grow into a whole liver again.
"The liver has a capacity to regrow," said Healey. "After a liver resection, the liver grows back. It's regulated like a thermostat; it will continue to grow until it reaches a certain point. For the recipient, the donated portion of the liver will grow with the child as they mature."
Seattle Children's is the only pediatric liver transplant program in the Pacific Northwest and has been doing living liver donor transplants since 1999. Seattle Children's partners with UW Medicine for living-donor liver transplants.
When Alva decided she was going to donate her liver to her daughter, she met with Dr. Martin Montenovo (pictured right), assistant professor of surgery at the University of Washington, and his transplant team.
"I always tell the donor, you're becoming a super hero," said Montenovo. "We want to make sure the process – the surgery, hospital stay and recovery – is as smooth as possible. We coordinate with Seattle Children's, building a team for both the donor here at UW Medical Center and for the recipient at Seattle Children's. Living donors are integral in getting more livers to the kids who need them." Read More >>