Welcome to the Department of Surgery's research website. Faculty, fellows, and residents in our department participate in a wide variety of research spread across ten major focus areas, or "cores":
gastrointestinal physiology and metabolism
transplantation
injury, burn, and inflammation
cancer
reperfusion
simulation and education
vascular biology
pharmaceutical and device trials
health services
We operate research facilities at:
UW Medical Center
Harborview Medical Center
South Lake Union
Seattle Children's Hospital
Veterans Administration–Puget Sound Health Care System
The Department of Surgery's mission is to be the premier home for surgical research-a place where outstanding researchers can spend their entire careers; a place that leads the nation in innovative and impactful research, and that values, incentivizes, and grows researchers. We have focused our efforts on two distinct paths in order to achieve this mission: first, we have endeavored to elevate the status of research in our department, to bring it front and center so as to reaffirm a departmental culture that values research as much as clinical care and education. Some of the ways we have done this include Research Grand Rounds, which highlight the work of our faculty researchers; quarterly grant activity reports celebrating the hard work of our faculty, trainees, and administrative staff; and in-depth researcher profiles, which have become a regular and popular feature in our quarterly department newsletter Surgery Synopsis. We believe, and faculty feedback has shown, that we are well on our way towards achieving our mission.
We invite you to explore this section of our website to not only learn more about our successes, but also discover the many ways in which you can partner with us to collaborate and support the exciting research happening in our department. We continue to rely upon the generosity of concerned donors to help us do what we do best: save and improve lives through high impact and innovative research.
If you would like more information on how to partner with us, please contact UW Medicine Advancement at (206) 543-5686 or writemed@uw.edu, or visit UW Medicine Advancement.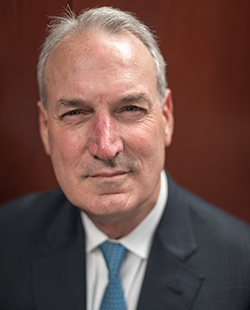 Douglas E. Wood, MD,
FACS, FRCSEd
The Henry N. Harkins
Professor and Chair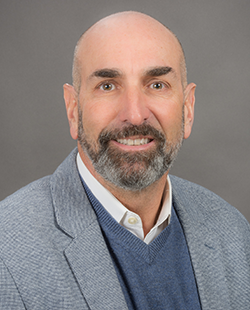 David R. Flum, MD, MPH
Vice Chair for Research