Pregnancy, Work Productivity After Bariatric Surgery Studied
Published in UW Health Sciences NewsBeat by Brian Donahue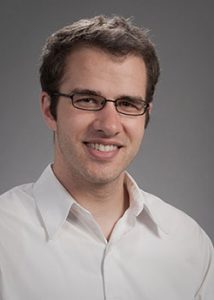 In separate research papers, UW Medicine surgeons examine how weight-loss procedures affected patients' back-to-work function and perinatal risk
JAMA and JAMA Surgery have published studies reporting postoperative experiences of bariatric-surgery patients. The research, separately examining pregnancy risks and back-to-work contributions, involved investigators at UW Medicine in Seattle.
Pregnancy: A 33-year retrospective study of 10,296 subjects showed that infants from mothers with a previous bariatric surgery were at higher risk for perinatal complications compared with infants from the general population.
Infants from postoperative mothers had higher risks for prematurity, intensive care unit admission, and low birth weight. These risks were the highest in the first three years postoperatively and diminished over time.
"These data suggest that women with a history of bariatric surgery should wait at least three years after their operation before attempting to conceive. This is new information that can help inform counseling for bariatric patients," said corresponding author Dr. Brodie Parent, a general surgery resident at the University of Washington School of Medicine. JAMA Surgery published the findings; see their video interview with Parent.
"We knew that women with a history of bariatric surgery are a high-risk group for childbirth. Ours is some of the first data to look at their risk over time after recovery from the operation," Parent said. Read More >>