Vascular Surgery Patient Care

Diagnosis, treatment and follow-up for a broad range of blood vessel or circulatory problems, including arterial, venous, and lymphatic diseases.
UW Medicine Regional Vascular Centers
Health-care providers at UW Medicine's Regional Vascular Centers in Seattle expertly diagnose and treat circulatory problems involving arteries, veins, and the lymphatic system.  Vascular Center specialists commonly see patients with varicose veins and hardened arteries but readily treat more uncommon conditions, such as lymphedema, acute aortic ruptures and carotid stenosis.
The Regional Vascular Center at Harborview diagnoses vascular problems and provides the most up-to-date surgical and non-surgical care for patients with vascular issues, including carotid stenosis, deep vein thrombosis (DVT), aneurysms and leg ulcerations resulting from vascular insufficiency. The clinic has the support of a state-of-the-art vascular laboratory for diagnostic testing and studies of vascular insufficiency disease. Pre- and post-operative education and counseling are available.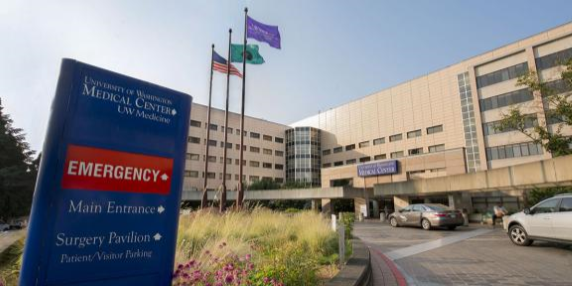 The Vascular and Endovascular Surgery Clinic at UWMC offers a wide variety of diagnostic, treatment and follow up care for patients with vascular problems. Our physicians and staff perform up-to-date medical, surgical and minimally-invasive alternatives (angioplasty stents, endovascular grafts) to treat various vascular disorders.
The Regional Vascular Center at Northwest Hospital offers a full complement of vascular services, each enhanced by the latest diagnostic and therapeutic technologies available today. With their advanced-fellowship training and multidisciplinary approach to care, this group of surgeons is uniquely equipped to tackle challenging diseases, acute and chronic alike.