Please view our Grand Rounds video archive pages and contact dosadmin@OBFUSCATEuw.edu if you wish to be added to our Grand Rounds' email announcements. Our Grand Rounds lectures are held on the first Wednesday of each month (unless otherwise posted). You may also find our Grand Rounds' schedule on our events calendar.
"Developing a New Approach for Extensive Abdominal Metastasis in Pediatric Solid Tumors: Cytoreductive Surgery and Hyperthermic Intraperitoneal Chemotherapy (HIPEC) in Children"
Wednesday, February 3, 2021
Andrea Hayes-Jordan, MD, FACS, FAAP
Byah Thompson Doxey Distinguished Professor of Surgery,
Surgeon in Chief of UNC Children's,
Division Chief of Pediatric Surgery,
University of North Carolina
(Video may contain graphic intraoperative images)
"The Global Breast Cancer Initiative (GBCI): A Catalyst for Change in Global Oncology & Noncommunicable Diseases (NCDs)"
Wednesday, January 6, 2021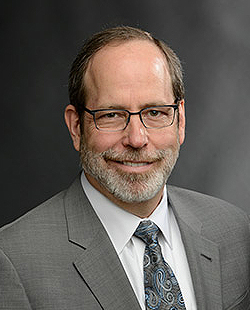 Benjamin Anderson, MD >>
Professor of Surgery and Global Health Medicine,
Department of Surgery, Department of Global Health,
University of Washington
(Video may contain graphic intraoperative images)