Welcome to

UW Program for Global and Rural Surgery (PROGRESS)
We are delighted to welcome you to UW PROGRESS and invite you to explore the numerous and exciting activities that our students, trainees, faculty, and partners are pursuing! Our members engage in projects that employ a variety of methodologies, public health approaches, surgical specialties and environments.
UW PROGRESS focuses on three efforts:
training the next generation of global surgery leaders
supporting valuable research among diverse stakeholders
advocating for equity in the way surgery is accessed, provided and assessed
UW PROGRESS is making Seattle, the Washington, Wyoming, Alaska, Montana and Idaho (WWAMI) region, and the world better places by bring inequities into the light, reducing barriers to care, operationalizing better ways to care in low-resource settings, and developing strategies to mitigate the short- and long-term effects of surgical conditions, injuries and burns. We hope you'll join us in this important work!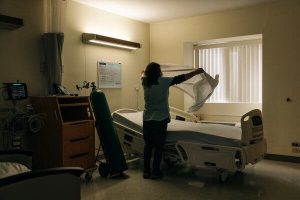 Forty six million Americans rely on rural hospitals for their healthcare. Since 2005, however, more than 180 rural hospitals have closed in the United States. According to a study by the Center for Healthcare Quality and Payment Reform, another 200 rural hospitals could close within the next 3 years. Rural hospital closures have significant economic…
Read More