2015 Department of Surgery Critical Care Fellow, Dr. Damien Carter, Receives AAST Research & Education Scholarship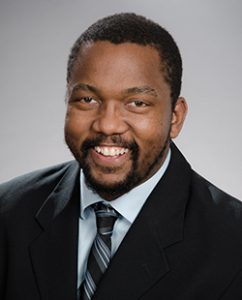 Congratulations to Dr. Damien Carter, recent graduate of the UW General Surgery Residency Program and 2015 UW Department of Surgery Critical Care Fellow, on being awarded the American Association for the Surgery of Trauma (AAST) Research and Education Scholarship for the 2016-2017 academic year. Dr. Carter, now Assistant Professor of Surgery at Tufts University and Director of the Maine Medical Center (MMC) Burn & Wound Service, received the $50,000 award for his research project titled "The role of mitochondrial DAMP's in burn wound inflammatory signaling and vascular permeability." He will investigate the mechanisms of DAMP (Damage associated molecular patterns) release from burn injured cells and there effect on vascular permeability and endothelial cell function. The aim is to identify potential therapeutic targets that could reduce tissue edema after burn injuries and improve survival in severe burn and inhalation injury.
Dr. Carter will receive formal recognition of his scholarship award during the AAST Business Meeting on September 16, 2016 in Waikoloa, HI. He will then present his findings at the 2017 AAST Annual Meeting in Baltimore, MD, during the scholarship presentation portion of the meeting.
The mission of the AAST is to serve as the premier scholarly organization for surgeons dedicated to the field of trauma and the care of critically ill surgical patients. AND is dedicated to discovery, dissemination, implementation, and evaluation of knowledge related to acute care surgery (trauma, surgical critical care, and emergency general surgery) by fostering research, education, and professional development in an environment of fellowship and collegiality.
A major goal of the AAST is to provide research scholarships each year to young investigators to further trauma research and scholarships for Medical Students, Residents and In-Training Fellows to attend the AAST Annual Meetings. For more information, please visit AAST's scholarships page.
Modified May 20, 2016 – MDH