Dr. Jeff Avansino Appointed VP & Medical Director of Surgical Services, Associate Surgeon-in-Chief at Seattle Children's Hospital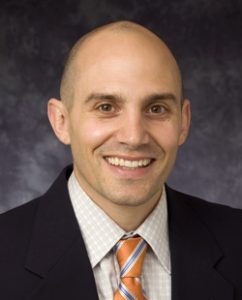 Dr. Jeff Avansino, Associate Professor, Department of Surgery, Division of Pediatric General Surgery, UW School of Medicine was recently named vice president and medical director of Surgical Services and Associate Surgeon-in-Chief at Seattle Children's Hospital (SCH).
In this new role, Jeff will provide medical leadership and oversight for Surgical Services. He will also be responsible for quality, safety, service and flow in the operating rooms, as well as operating room access, physician engagement in the Improvement and Innovation system, and new facility planning. Jeff will chair the Perioperative Leadership Committee and serve as medical director for the designation of Seattle Children's as a recognized children's surgery center.
Jeff is a graduate of the University of Nevada Medical School. He completed his surgical residency at the University of Washington, and his fellowship in Pediatric Surgery at SCH. Jeff was then recruited to our faculty, and in 2008 became associate professor of surgery. Other leadership positions he has held include medical director of the Surgical Unit and medical staff president. In 2016, he earned his MBA from Seattle University.
Jeff has been a leader in exemplifying collaboration through his teamwork on the surgical unit. He has helped in building a climate where people are motivated to do their best to help our organization achieve our mission. He is skilled in paying positive attention to his patient's, their families and our team.
Published by Seattle Children's Hospital