Seattle surgeon's innovation lets 'one tough cookie' of a girl breathe normally—Featuring Dr. Richard Hopper
A pioneering procedure by doctors at Seattle Children's has changed the position and structure of 9-year-old Hannah Schow's face, allowing her to breathe without a tube, play baseball and swim.
By E.J. Smith III—Seattle Times staff reporter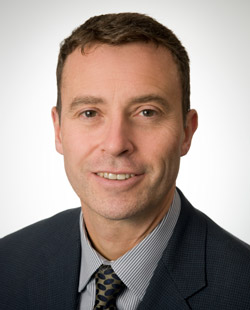 Hannah Schow dreamed of swimming with dolphins.
Stuck in a hospital bed after her 12th surgery, then 8-year-old Hannah had her jaw wired shut, couldn't use her hearing aid and her eyes were swollen. She could barely see, talk or hear.
Her only means of communication was the white board her mother had given to her days before. She wrote messages looking for family members or asking to listen to music, so she could "dance" in bed.
Her room featured Hawaiian decorations. Her family was saving money for a trip: Hannah's light at the end of the tunnel.
"It's been amazing to be a witness to this human being that dealt with this pain and suffering," Jennifer Schow said of her daughter, who is now 9 and starting a new phase of her life as a medical pioneer after innovative surgery at Seattle Children's.
Hannah was born with Treacher Collins Syndrome, a condition affecting 1 in 50,000 people that leaves facial bones underdeveloped. In Hannah's case, her small jaw didn't give her airway the room it needed. At just 2 weeks old, she had a tracheostomy to allow her to breathe. The tube made swimming impossible.
In April, after a first-of-its-kind procedure that began with last year's surgery, which included wearing a brace on her head for months, Hannah's airway finally opened.
The trach was closed. Hannah and her family, with help from Talk It Up TV fundraising, went to Hawaii.
She swam with those dolphins.
"I thought they would feel like all slippery and soft and stuff," Hannah said. "But actually, they feel like a wet, rubbery tire. They're kind of sticky."
Trailblazing procedure
On Thursday, Hannah got her trach removed. The whole family — parents Jennifer and Tracy Schow, and Hannah's 15-year-old brother Jacob — made the trip from their home in Post Falls, Idaho, to Seattle Children's, as they have since Hannah was 1.
The procedure to extend Hannah's jaw and give her airway more room — conceived by Dr. Richard Hopper (pictured above) and his team — involved setting up a brace called a halo around Hannah's head. For about a month, she stayed in the hospital for what is called the "turning" phase, in which her face was slowly rotated to expand her airway. That was followed by months with the brace holding Hannah's face in its new position to heal.