Susan G. Komen® Funds $30.7 Million in New Breast Cancer Research—Grantees Include Dr. Ben Anderson at Fred Hutchinson Cancer Research Center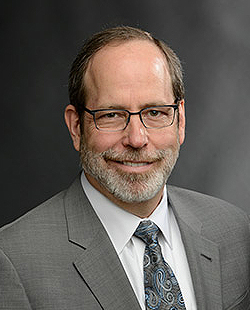 Dr. Benjamin Anderson, Professor, Division of General Surgery, Fred Hutchinson Cancer Research Center and the Breast Health Global Initiative (BHGI), will receive $550,000 from Susan G. Komen to evaluate the strengths and gaps in processes used by health care facilities in low-resource settings. The goal of this research is to assist health care facilities in evaluating and implementing breast health interventions to improve detection, diagnosis and treatment of breast cancer.
Strategies to build health care capacity in low and middle income countries can be applied in underserved communities in the U.S., Dr. Anderson said. "Today is a critical time where real and meaningful progress can be made by wisely using resources to save lives at home and abroad," he said.
Susan G. Komen is a co-founder of BHGI and has provided support continuously since 2002. Several ongoing Komen grants, awarded in previous years to local researchers including Mary-Claire King, Ph.D. and Nora Disis, M.D. bring Komen's total research investment in Washington state institutions to $11,630,427 since 1982.