Wood Elected WTSA Historian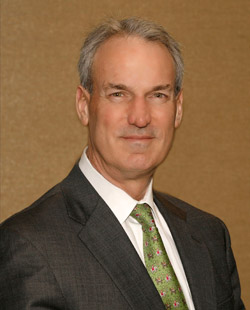 Dr. Douglas Wood, Professor and Interim Chair, Department of Surgery, Chief, Division of Cardiothoracic Surgery, Endowed Chair in Lung Cancer Research, was elected by the Western Thoracic Surgical Association (WTSA) Council to be their new Historian at their 42nd annual meeting in June 2016. Dr. Wood previously served as WTSA President 2007-2008.
The WTSA Historian is elected annually by the Council and is the Parliamentarian and Historian of the Association. The Historian acts as WTSA's public relations and press representative and performs such other various duties as delegated by the Council. The Historian serves in a very long-term, sometimes lifetime, position on the Council, and represents stable perspective and leadership to the WTSA.
The WTSA's (formerly The Samson Thoracic Surgical Society) purposes are: to advance the quality and practice of thoracic and cardiovascular surgery as a specialty; encourage research and study of thoracic and cardiovascular functions and disorders so as to increase knowledge and improve treatment; and to hold scientific meetings for the presentation and discussion of topics of interest to thoracic and cardiovascular surgeons and to encourage publication of these proceedings. WSTA membership is only eligible to cardiothoracic surgeons from the western United States and Canada, and former residents who trained in western training programs.