Introduction From The Chair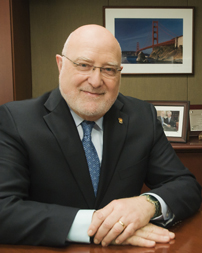 Surgical researchers used to work in relative isolation from one another as they labored to answer questions in the basic sciences. The past several years, however, have seen major shifts in the type of research performed by surgeons as well as in the structure of the physical surgical laboratories.
First came the recognition that isolation was not conducive to scientific advancement and that efficiency required the creation of larger, multidisciplinary groups to focus on themes. Second, the aim of research began to shift from theory to practice. Translational research — transforming discoveries from the laboratory into clinical applications — became a reality. Third, the idea of improving health in all its dimensions became a focus for many surgeons who started to concentrate on the delivery of surgical care to populations.
More recently, as President Obama awarded $1.1 billion from the American Recovery and Reinvestment Act (ARRA) to the development of Comparative Effectiveness Research, a new avenue was opened that calls for intensification of studies on the relative value of the different preventive, diagnostic and therapeutic modalities on the improvement of health in the population at large. The kind of surgical research performed in our department has evolved, therefore, in its philosophy and in its structure to reflect the changing landscape and resources available.
Our faculty continue to adapt to these changes and have successfully developed newer platforms of research that reflect the changes outlined above. Unlike yesterday when surgical developments emerged from laboratories where a single investigator delegated responsibilities, today we are moving toward collaborative efforts among academic peers. By embracing these changes in how we conduct research, we allow greater outcomes which will ultimately benefit the patient.
In this book, you will read about some of the exciting ways our department is involved in this developing field. There is no question, however, that although new resources are available, we will continue to rely upon the generosity of concerned donors to help us do what we do best: save and improve lives. If you would like information on how to partner with us, please contact Lynn K. Hogan, Associate Vice President and Chief Advancement Officer of UW Medicine Advancement, at (206) 543-6865 or This email address is being protected from spambots. You need JavaScript enabled to view it. .