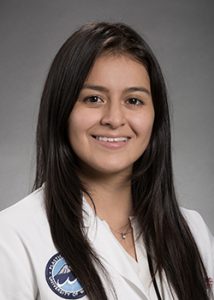 Hometown:
Silver Spring, MD
Medical School:
University of Rochester School of Medicine and Dentistry
Resident Bio:
Originally from Lima, Peru, I came to the states as a young kid and grew up playing soccer and dancing. I attended Amherst College where I studied Psychology and Spanish language and literature. I studied abroad in Madrid, Spain, and was fortunate to travel through Europe during my time there. After graduating, I attended the University of Rochester School of Medicine and Dentistry, where I continued to pursue my passions for Latinx health in the Latino Health pathway and discovered the world of Plastic and Reconstructive Surgery.
Personal Interests:
Foodie at heart, working out, dancing, and hiking.
Clinical Interests:
Latinx Health, Health Disparities within Plastic and Reconstructive Surgery
Professional Activities:
Women of Color in Plastic and Reconstructive Surgery
Why UW?
UW stood out to me as a program that offered incredible training while also having a supportive culture. A wide range in the patient demographic was something I was looking for in a training program, luckily UW manages the care of not only patients in Washington but a total of four states. The residents were welcoming and excited to share their experiences with me about the UW family which made me feel at ease.
What advice do you have for incoming interns?
Thats me! I've been told many a time, to not be afraid or embarrassed to ask for help.
What do you like best about living in Seattle?
I've only had a few days in Seattle but the views are incredible!
Publications:
Blegen, M. B., Balceniuk, M. D., Calderon, T., Negron, T., Ayers, B. C., Cardelli, F., … & Stoner, M. C. (2019). Post-Discharge Opioid Use after Lower Extremity Bypass Surgery. Journal of the American College of Surgeons, 229(4), S333-S334.
Balceniuk, M. D., Zhao, P., Blegen, M. B., Ayers, B. C., Calderon, T., & Stoner, M. C. (2019). IP065. Opioid Consumption Following Endovascular Repair of Abdominal Aortic Aneurysm. Journal of Vascular Surgery, 69(6), e129-e130.
Kerris, E. W., Hoptay, C., Calderon, T., & Freishtat, R. J. (2020). Platelets and platelet extracellular vesicles in hemostasis and sepsis. Journal of Investigative Medicine, 68(4), 813-820.
Calderon, T.. I do worry. MURMUR 2020: INTERSECTIONS.
Calderon T, Hedges E, Livingston MH, Gitzelmann C, Pegoli W Jr, Wakeman D. Opioid stewardship in pediatric surgery: Approaching zero. J Pediatr Surg. 2021;56(3):573-579. doi:10.1016/j.jpedsurg.2020.08.035