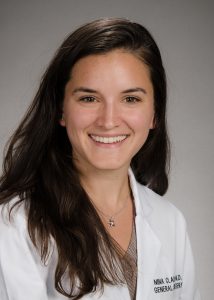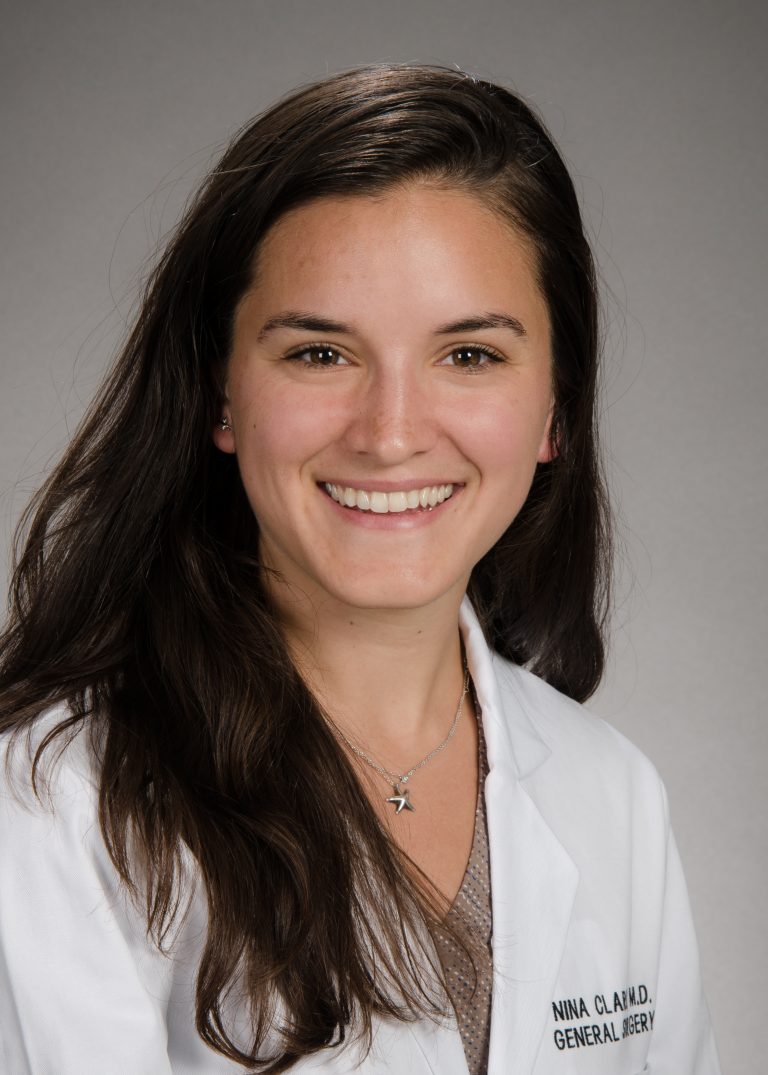 Hometown:
Pinckney, MI
Undergraduate School:
Cornell University
Medical School:
University of California, San Francisco
Bio:
I grew up in a small town in Michigan and went to Cornell for college. After graduating, I worked in clinical research for a few years in San Francisco before going to UCSF for medical school. I bike to work, try to backpack, hike, and trail run as often as possible, and have the best old dog in the world (his name is Walter and he is a very good boy).
Personal Interests:
Trail running, biking, backpacking, and hiking
Clinical Interests:
Trauma/Critical Care, health services and outcomes research, emergency general surgery, medical education
Professional Activities:
Society for Surgical Oncology Resident Member
ACS Resident Member
Surgical Education Fellow at Behind the Knife
T32 Post-Doctoral Fellow, UW Surgical Outcomes Research Center (SORCE)
Why UW?
Broad clinical experience that includes working at a trauma center (Harborview), academic hospital (UW), VA, children's hospital, and community hospitals in the Seattle area. I knew I was going to apply for 7-year research track programs, so the opportunities for research out of UW Surgery were a huge draw. And as a backpacker and trail runner, it was hard to find a better location to move to.
What advice do you have for incoming interns?
Remember to like your job.
Don't take yourself too seriously – you will be wrong, learn a ton, have questions, and need to ask for help. All of those things are easier if you're humble and can laugh at yourself.
Come up with a system for keeping track of things to do – for both daily/patient care tasks and for big picture stuff. Stick to it, and hold yourself accountable to it.
What do you like best about living in Seattle?
I can work a shift in the trauma ICU, leave with enough daylight to drive to the mountain 30min from my house for a trail run, and be back in time to walk my dog before dinner.
Publications:
Siriwardena, A.K.; CHOLECOVID Collaborative. Global overview of the management of acute cholecystitis during the COVID-19 pandemic (CHOLECOVID study). BJS Open. 2022; 6(3):zrac052.
Clark, NM; Kolnik, SM; Gui, X; Sham, JG. Giant choledochal cyst presenting with biliary obstruction without invasive carcinoma. ACS Case Reviews in Surgery. 2021; 3(5):68-72.

Clark

,

 N

, Pillarisetty

,

 V. Ampullary Resection for Tumor. 

The SCORE Portal.

 http://www.surgicalcore.org/modulecontent.aspx?id=261367. 

Published November 2020.

Tseng, ZH; Olgin, J; Vittinghoff, E; Ursell, P; Kim, A; Sporer, K; Yeh, C; Colburn, B; Clark, NM; Khan, R; Hart, A; Moffatt, E. Prospective countywide surveillance and autopsy characterization of sudden cardiac death: the San Francisco Postmortem Systematic InvesTigation of Sudden Cardiac Death (POST SCD) Study. Circulation. 2018; In Press.
Clark, NM; Schembri, M; Jacoby, VL. Change in surgical practice for women with leiomyomas after the U.S. Food and Drug Administration morcellator safety communication. Obstetrics and Gynecology. 2017; 130(5):1057-63.
Tseng, ZH; Hayward, RM; Clark, NM; Mulvanny, CG; Colburn, BJ; Ursell, PC; Olgin, JE; Hart, AP, Moffatt, E. Sudden death in patients with cardiac implantable electronic devices. JAMA Internal Medicine. 2015; 175(8):1342-50.
Clark, NM; Podolski, AJ; Brooks, ED; Chizen, DR; Pierson, RA; Lehotay, DC; Lujan, ME. Prevalence of polycystic ovary syndrome phenotypes using updated criteria for polycystic ovarian morphology: an assessment of over 100 consecutive women self-reporting outward features of polycystic ovary syndrome. Reproductive Sciences. 2014; 21(8):1034-43.