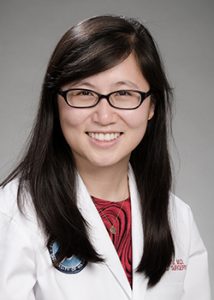 Email:
Hometown:
Cupertino, CA
Undergraduate School:
Northwestern University
Medical School:
Washington University in St. Louis School of Medicine
Resident Bio:
I grew up in California with my parents and younger sister. I then spent undergrad and medical school in the Midwest which I enjoyed. I missed the mountains and being closer to family so I looked to the West Coast for residency training. After doing an away rotation at UW, I loved the close community and supportive culture of the plastic surgery program and came to UW for residency.
Personal Interests:
Cooking, baking, watching TV, trying new restaurants, traveling, running, working on being able to do a pull-up
Clinical Interests:
Plastic Surgery