Investigator Profile: Craig B. Birgfeld, MD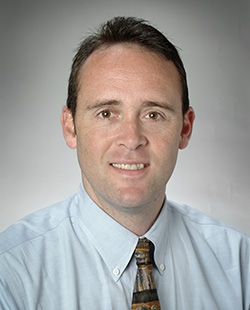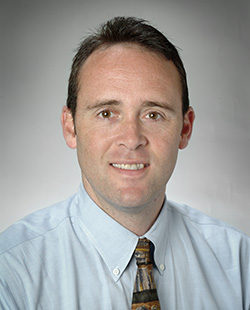 Craig B. Birgfeld, MD
Associate Professor, Division of Plastic Surgery
Dr. Birgfeld's research interests center around outcome studies in the treatment of craniofacial microsomia and craniosynostosis. The use of 3D photos, video and 3D CT scans allows us to better define the severity of the phenotype and assess the success and longevity of our surgical interventions. Outcome measures in craniofacial surgery can be challenging, but need to go above and beyond the typical "blood loss" and "infection rate" assigned to most surgical outcomes. It is therefore incumbent upon us to analyze, measure and publish what we do.
Carrie Heike, MD, MS
Babette Saltzman, PhD
Matt Speltz, PhD
Brent Collett, PhD
Amy Lee, MD
Kestle JRW, Lee A, Anderson RCE, Gociman B, Patel KB, Smyth MD, Birgfeld C, Pollack IF, Goldstein JA, Tamber M, Imahiyerobo T, Siddiqi FA; Synostosis Research Group. Variation in the management of isolated craniosynostosis: a survey of the Synostosis Research Group. J Neurosurg Pediatr. 2018 Sep 14:1-5. doi: 10.3171/2018.7.PEDS18132. [Epub ahead of print] PubMed PMID: 30215587.
Pellicer E, Siebold BS, Birgfeld CB, Gallagher ER. Evaluating Trends in Headache and Revision Surgery following Cranial Vault Remodeling for Craniosynostosis. Plast Reconstr Surg. 2018 Mar;141(3):725-734. doi: 10.1097/PRS.0000000000004180. PubMed PMID: 29481403.
Hammal Z, Cohn JF, Wallace ER, Heike CL, Birgfeld CB, Oster H, Speltz ML. Facial Expressiveness in Infants With and Without Craniofacial Microsomia: Preliminary Findings. Cleft Palate Craniofac J. 2018 May;55(5):711-720. doi: 10.1177/1055665617753481. Epub 2018 Jan 29. PubMed PMID: 29377723; PubMed Central PMCID: PMC5936082.
Mundinger GS, Skladman R, Wenger T, Birgfeld CB, Gruss JS, Lee A, Ellenbogen R, Hopper RA. Defining and Correcting Asymmetry in Isolated Unilateral Frontosphenoidal Synostosis: Differences in Orbital Shape, Facial Scoliosis, and Skullbase Twist Compared to Unilateral Coronal Synostosis. J Craniofac Surg. 2018 Jan;29(1):29-35. doi: 10.1097/SCS.0000000000004052. PubMed PMID: 29065043.
Heike CL, Wallace E, Speltz ML, Siebold B, Werler MM, Hing AV, Birgfeld CB, Collett BR, Leroux BG, Luquetti DV. Characterizing facial features in individuals with craniofacial microsomia: A systematic approach for clinical research. Birth Defects Res A Clin Mol Teratol. 2016 Nov;106(11):915-926. doi: 10.1002/bdra.23560. PubMed PMID: 27891784.
Tse RW, Oh E, Gruss JS, Hopper RA, Birgfeld CB. Crowdsourcing as a Novel Method to Evaluate Aesthetic Outcomes of Treatment for Unilateral Cleft Lip. Plast Reconstr Surg. 2016 Oct;138(4):864-74. doi: 10.1097/PRS.0000000000002545. PubMed PMID: 27673519.
Birgfeld CB, Dufton L, Naumann H, Hopper RA, Gruss JS, Haberkern CM, Speltz ML. Safety of Open Cranial Vault Surgery for Single-Suture Craniosynostosis: A Case for the Multidisciplinary Team. J Craniofac Surg. 2015 Oct;26(7):2052-8. doi: 10.1097/SCS.0000000000001940. PubMed PMID: 26468785; PubMed Central PMCID: PMC4610150.
Swanson J, Oppenheimer A, Al-Mufarrej F, Pet M, Arakawa C, Cunningham M, Gruss J, Hopper R, Birgfeld C. Maternofetal Trauma in Craniosynostosis. Plast Reconstr Surg. 2015 Aug;136(2):214e-222e. doi: 10.1097/PRS.0000000000001468. PubMed PMID: 26218396.
Speltz ML, Birgfeld C, Starr JR, Collett B, Kapp-Simon K. The effects of whole-vault cranioplasty versus strip craniectomy on long-term neuropsychological outcomes in sagittal craniosynostosis. Plast Reconstr Surg. 2015 Mar;135(3):646e-647e. doi: 10.1097/PRS.0000000000001067. PubMed PMID: 25647708.
Birgfeld CB, Heike CL, Saltzman BS, Hing AV. Clinical characteristics and surgical decision making for infants with metopic craniosynostosis in conjunction with other congenital anomalies. Plast Reconstr Surg Glob Open. 2013 Nov 7;1(7):e62. doi: 10.1097/GOX.0b013e3182a87e9b. eCollection 2013 Oct. PubMed PMID: 25289257; PubMed Central PMCID: PMC4174064.
Birgfeld CB, Saltzman BS, Hing AV, Heike CL, Khanna PC, Gruss JS, Hopper RA. Making the diagnosis: metopic ridge versus metopic craniosynostosis. J Craniofac Surg. 2013 Jan;24(1):178-85. doi: 10.1097/SCS.0b013e31826683d1. PubMed PMID: 23348281.
Buchanan EP, Hopper RA, Suver DW, Hayes AG, Gruss JS, Birgfeld CB. Zygomaticomaxillary complex fractures and their association with naso-orbito-ethmoid fractures: a 5-year review. Plast Reconstr Surg. 2012 Dec;130(6):1296-304. doi: 10.1097/PRS.0b013e31826d1643. PubMed PMID: 23190812.
Birgfeld CB, Saltzman BS, Luquetti DV, Latham K, Starr JR, Heike CL. Comparison of two-dimensional and three-dimensional images for phenotypic assessment of craniofacial microsomia. Cleft Palate Craniofac J. 2013 May;50(3):305-14. doi: 10.1597/11-173. Epub 2012 Jul 31. PubMed PMID: 22849636.
Birgfeld CB, Luquetti DV, Gougoutas AJ, Bartlett SP, Low DW, Sie KC, Evans KN, Heike CL. A phenotypic assessment tool for craniofacial microsomia. Plast Reconstr Surg. 2011 Jan;127(1):313-20. doi: 10.1097/PRS.0b013e3181f95d15. PubMed PMID: 21200224.