Investigator Profile: David R. Flum, MD, MPH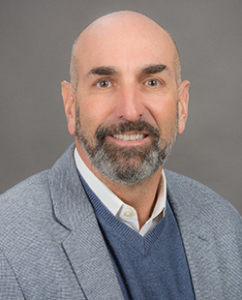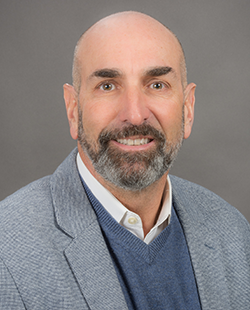 David R. Flum, MD, MPH
Professor, Division of General Surgery
Adjunct Professor, Departments of Public Health and Pharmacy
Associate Chair for Research, Department of Surgery
Medical Director, Surgical Outcomes Research Center (SORCE)


Dr. Flum is a general surgeon with a focus on acute care surgery and an outcomes researcher. His work aims to improve the healthcare system by studying the impact of interventional care, identifying the things that helps accomplish better outcomes and building programs and systems to encourage their use. His research is conducted at the Department of Surgery's Surgical Outcomes Research Center (SORCE) and collaborates with investigators from the Schools of Public Health and of Pharmacy, where he holds adjunct appointments. SORCE is part of the UW Centers for Comparative and Health Systems Effectiveness (CHASE) Alliance and through that, he is part of a community of over 100 investigators at the University Of Washington who have similar interests or methodologic approaches. He is also a member of the methodology committee of the Patient Centered Outcomes Research Institute (PCORI).
Dr. Flum has served as the Principal Investigator (PI) for studies evaluating clinician, patient, and health services perspectives on common surgical procedures, including seminal studies evaluating morbidity and mortality of bariatric surgery, the surgical management of appendicitis, biliary disease, diverticulitis, and gastroesophageal reflux. In Washington State he's led the development of the Surgical Care and Outcomes Assessment Program (SCOAP), a grassroots collaborative surgical care surveillance program (Medical Director 2005-2011). His SORCE colleagues developed the Comparative Effectiveness Research Translation Network (CERTAIN), originally funded by the Agency for Healthcare Research and Quality, CERTAIN is a multi-state infrastructure for large scale trials in surgery. CERTAIN is engaging patients and members of the public in all phases of research to determine what works best in healthcare and to create a learning healthcare system. CERTAIN is now leading several large scale randomized trials comparing treatments for common conditions such as appendectomy vs antibiotics for appendicitis (CODA Trial) and colectomy versus best medical management for the treatment of diverticulitis (COSMID trial). His research also extends to health systems improvement and has included leading a state checklist campaign and more recently the $32 million Center for Medicare and Medicaid Innovation award to support evidence drive care transformation across UW Medicine.
Dr. Flum is also committed to training the next generation of researchers. He has chaired the thesis committees of many PhD and MPH students in the UW School of Public Health, Department of Health Services. Additionally, he serves as Program Director for the Ruth L. Kirschstein National Research Service Award Gastrointestinal Surgery Outcomes Research Fellowship, a post-doctoral training program funded now for 15 years through the NIDDK. In this capacity he has had the honor of serving as a mentor to over 50 residents trainees and faculty and these individuals have gone on to academic careers across the country.