Investigator Profile: Richard A. Hopper, MD, MS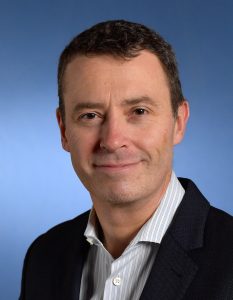 Richard A. Hopper, MD, MS



Marlys C. Larson Professor of Craniofacial Surgery & Chief of Pediatric Plastic Surgery, Division of Plastic Surgery
The Craniofacial Image Analysis Lab of Seattle (CranIALs) uses state of the art digital annotation and shape analysis techniques to better categorize craniofacial conditions, and to plan, predict and assess surgical outcomes. Analysis is performed on a variety of image modalities, including CT scans, cephalograms, 3D surface scans, MRIs, and photographs, which is then correlated with data from the medical record and mutation analysis.
As the Surgical Director of the Seattle Children's Craniofacial Center, Dr. Hopper provides the clinical expertise and administrative oversight of the Lab. The Lab Director, Dr. Ezgi Mercan, completed her PhD in Computer Science at the University of Washington, and supervises all projects involving the CranIALs server environment where analysis tools and outcome measures are stored. Research fellows and students can log onto the server to conduct their HIPPA-compliant research remotely, and then present and discuss their results at regular group meetings. The integrated structure of the database allows projects to be iterative, with future studies being able to access past data points. This facilitates studies so that students can complete their projects in a time efficient manner.
Trainees interested in opportunities in CranIALs should contact Dr. Mercan at Ezgi.Mercan@seattlechildrens.org.